Reason number 282,383,309,309 why I love Fall.
I cannot fully explain my love for pumpkin spice chais. I love chais, iced or hot, but pumpkin spice chais are a different class. High class chais.
It's like liquid crack. No I do not want a latte. I want a chai.. liquid crack. No I don't want it to have water in it like a normal chai does because I want to have even more caffeine than I should have at 3 pm on a weekday.




If you go to Starbucks, you won't see the pumpkin spice chai listed, but you will see the pumpkin spice latte. If you ask for the chai, they'll give it to you and they'll probably say ohhhh, that sounds yummy!



It is.



Yes, these are liquid calories people. So hop on that treadmill for 10 minutes.

It'll be worth it.
Now go get some deliciousness.
*******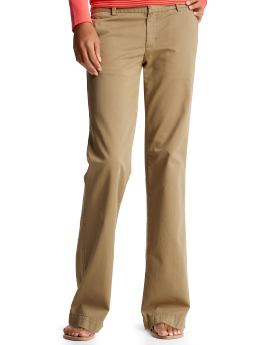 Gap, $39.50
Onto my next topic...
I went to Gap last night and tried on some cords, I still wasn't sold. I did however buy some khakis that were on sale. KHAKIS?? yes, khakis. They were straight leg and oddly perfect so I bought them and am wearing them today with a gray, light cable knit sweater and flats. I dig it, very fall.


ALSO, is anyone going to watch Flash Forward tonight? I have a TV date with TBF tonight to watch the premiere and I'm so excited to see it!
It's almost Friday!