Did this week fly? Phew!
Onto FFF X...
So cool -
The fact that TBF is creating a new I5OS header!!!
What's the
tastiest brew
???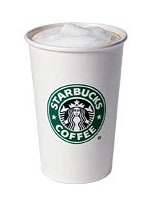 How does everyone feel about
Jeanine
winning SYTYCD?? I'm a little disappointed Kayla didn't win, but Jeanine's a great dancer too, so I guess I'm cool with it.
I'm seeing this little lady, Maria Bamford, at Lake Shore Theatre tonight and I am pumped! Check her out below..
She's absolutely hilarious and TBF was invited to attend one of her comedian workshops tomorrow!! I'm excited for him :)
I love that
she's
going to be on The Hills..
Still in love with
this..
That's all for this Friday! TGIF!!!!!!!