It's Friday, yayyy!! I'm feeling a bit fuzzy at work today because drinks a-many were had last night at a comedy show.

Apparently if you step up the workouts, you can't drink like normal because it will slap you in the face like you wouldn't believe.



I had a blast though, and this guy was super funny (and his comedy is one of my first fancies today)! I'd met him before, and TBF and him are acquaintances.
Apparently I thought he was my best friend after the show..no comment. TBF got a kick out of it.
Anyway..
I love
this room.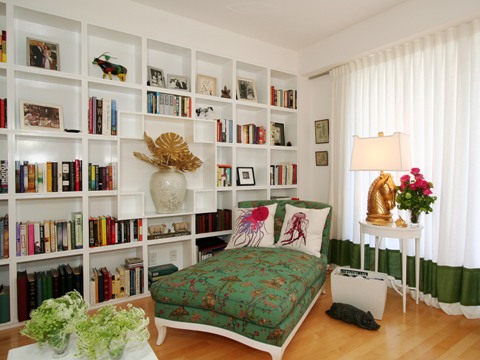 Green, green green!
The sorry excuse for a can-light isn't providing much light in my kitchen, but I don't know how to install a cool looking lamp like
this one
...
Any tips? Is it even possible?
I know, I know, enough with the David Yurman...but I really fancy
this
!
I'm actually wearing an old, oversize watch that I found thank you box that I forgot about when I moved... It's 3 hours off, that's how long it's been since I wore it last.
I really really want to see
this