I'm frustrated, I'm going to vent...
A dress I really love at Ann Taylor that I bought (but is too big) is completely out of stock and I can't get a smaller size, I can't get it tailored in time for a wedding this Saturday and I'm concerned my J.Crew dress that I ordered won't come in time. Booo.
I have an official job offer. Awesome.
I need to negotiate the salary a bit. Notsoawesome.
This girl needs to grab her you-know-whats and go you-know-whats to the wall. Notsofun.
On a fun and positive note. I friggen love these DD croissants. TBF has me hooked (not good since Weddings are coming up), but I kind of consider them a prize since I've been doing such a good job working out. Nom nom nom.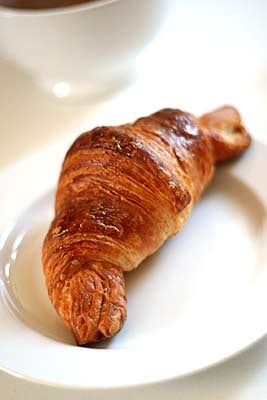 TBF has a show tonight!! I'm so excited...I helped him write some stuff last night, I'm looking forward to seeing how it goes.
I know this post is pretty lame, but my job offer is kind of consuming my every thought right now.