It's FRIDAY! ..and not just any Friday, it's the last one before

Christmas

!
dun dun dun...
You know what that means! If you're like me, you have a couple of "last minute" gifts to get. Thankfully, my hood in Chicago has plenty of places in a 50 foot radius for these yet to be purchased gifts.
As you've probably noticed, this week's fancies include last minute gifts that can be purchased within a 50 foot radius of my apartment.

Go!
Walgreens/CVS. Bump it. Yes, throw away your teasing comb gift reciever and refrence this how-to for the perfect poof.
Walgreens/CVS. Classic mixed cd..preferably Lady Gaga if the person knows whats up. Consider referencing this
how-to
to make the most bomb mixed cd ;)
Walgreens/CVS. Puppy Chia Pet. Who wouldn't want to watch a puppy's head grow moldy?
CD store. Beatles shirt - classic.
Video/cd store. M.A.S.H. for the parents so they can tell you for the millionth time that "that guy" went to the U of I and they know because he always wears U of I sweaters.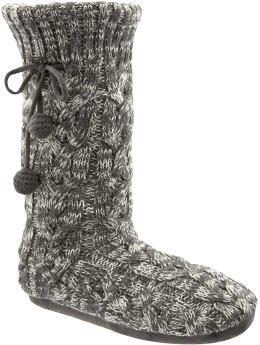 Gap.
Slippers
for your sister in law because her toes-ies might get cold. (Yes, I have a gap less than 50 ft away from me, it's truly dangerous. Some people have to refrain from going to Chipotle on their way home, I have to refrain from the Gap. Ok, that's a lie, I have a Chipotle near me too.)

Last but not least, if you're in the market for Uggs, did you see Fantabulously Frugal's post about Uggs? She was also kind enough to post my comment about how I found out that you can get REAL Uggs for almost HALF the price!!



Alright, now get out there and start checking your list twice! ;)





Have a great weekend everyone!!