Hooray! It's Friday!

Today is a special day that will go down in Chicago's history (whether I want the bid or not) because if we get the bid today, it will determine so much of our future, especially here in Chicago, for the next 7 years. I think I'm going to go over to Daley Plaza to be there when the announcement is made, should be a pretty awesome experience.


So let's get on with the Friday Fancies, shall we?
This week, it's all about the shoes :)


J. Crew, $alot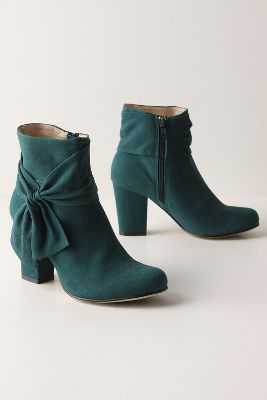 Anthropolige,
$198
I keep going back and forth on these...but I think I like them..


Have any of you heard of the site, endless.com? Free overnight shipping on most purchases! Can you say awesome?


$
198
, Free overnight
Frye,
$327
, Free overnight


I'm kind of in love with these.
Kate Spade, $225
Adorable.
Kate Spade, $waytoomuch
I especially fancied all of your comments about my dresser rehab! Your approval means mucho! Also, I feel I have to share this story that goes along with my accident story:
So the girl calls me a couple times yesterday from two different numbers and leaves a voicemail. I get home from work and call her back (so she stops bothering me) and starts our conversation with, "Hey! How are you? How are things?" ...excuse me? Are we best friends? I tell her I'm fine and literally went right into asking why she called. She wanted to know if I filed a police report and if I was going to take my car in to have it fixed. I told her yes, and I also told her that I did not tell her father about how she had her ipod in while she was driving. She kind of just shrugged it off and said alright well keep in touch. I politely told her that we did not need to keep in touch because our insurance companies will communicate from now on. She didn't seem to understand because when I tried to get off the phone with her, she told me to keep in touch again, where I had to remind her again that I legally had no obligation to keep in touch with her. Ohhh I can't wait for this ordeal to be over. I'm starting to think I should have filed a police report...is it too late??


TGIF!